Scheggia di Sole room
It is composed of a large sleeping area with a double bed and a private bathroom, characterized by light blue, yellow and cream colors and a flowery frame that runs along the walls around the ceiling.
Also in the furnishing of this room some vintage furniture have been kept where the environment is wrapped in a golden light that filtering through the glass through its solar curtains seems to caress the travelers with a delicate hand.
The bathroom has a large shower and is equipped with all the comforts, very particular is the wooden ceiling structured on different levels.
Finally the room overlooks a characteristic "bridge" terrace suspended in the alley between the tower houses, offering visitors a glimpse of the typical vineyard terraces.
More photo ...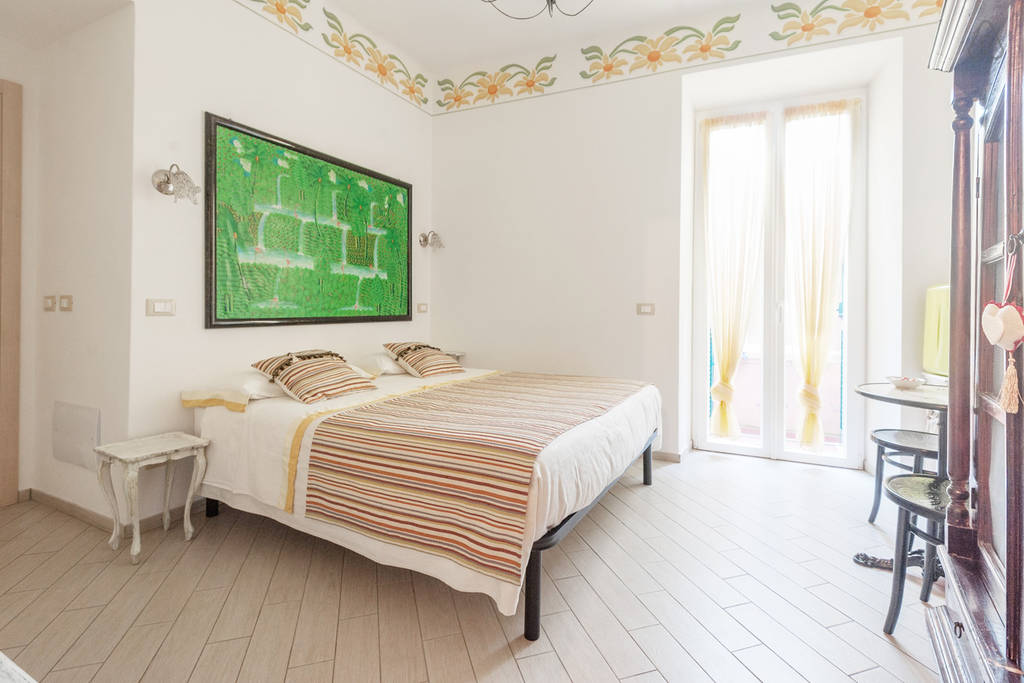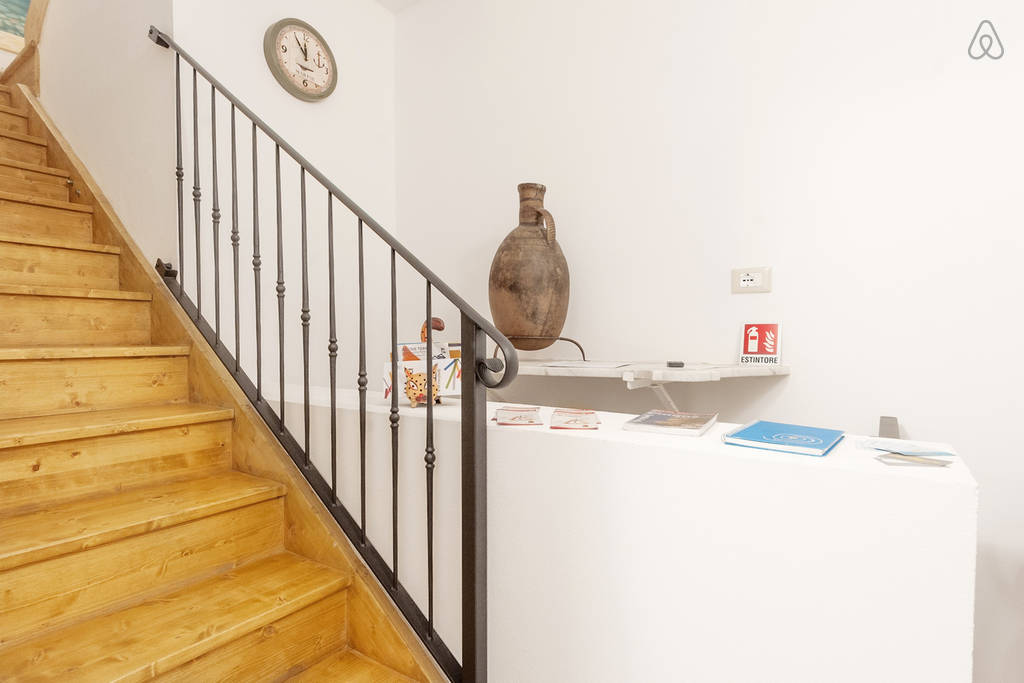 Request for information or availability
Filling up this section, you're asking for some information about the availability of the rooms. We'll get back to you as soon as possible.
Once you've confirmed the reservation, you have to make an advance payment of the 30%. You'll pay the rest when you check-in.
If you cancel the reservation 10 days before the date of arrival, you'll get back the 50% of what you paid. In any other case you'll not get back the advance payment.
We will send you an email with the bank details when you confirmed the reservation; the advance payment has to be done when you get the email.